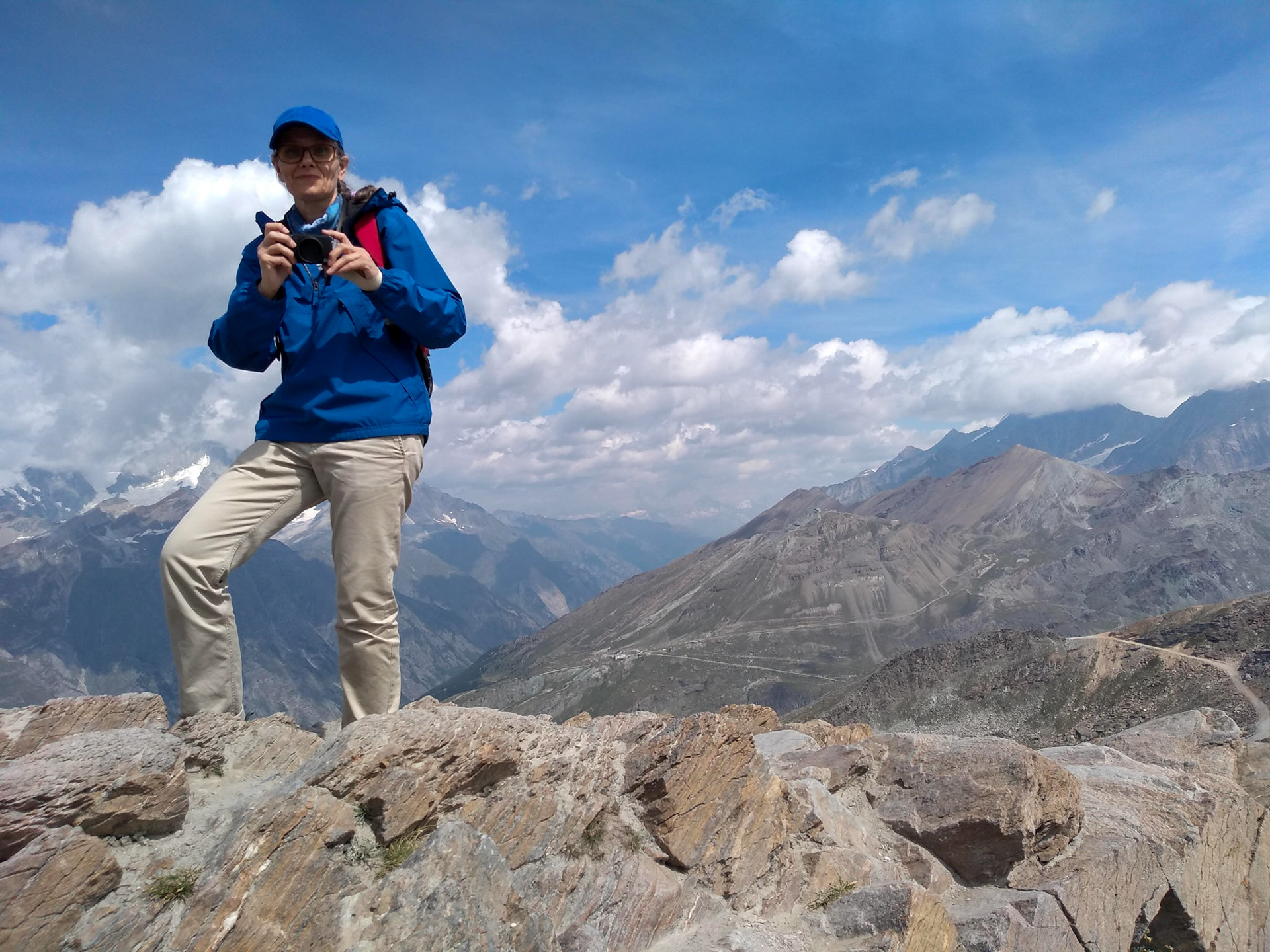 I'm 
Deborah Swain
, a British-born creative professional based in Italy. I run LiT Web Studio, a small web design and translation company. I am passionate about photography, and this website is a showcase for my photographs and poetry.
I was born in Taunton, Somerset and grew up within earshot of the county cricket ground back in the days when the hills surrounding the Vale of Taunton were still visible from most of the town. After studying Art and History of Art at Reading University I moved from England to the foothills of the stunningly beautiful and little known Sibillini Mountains in the Le Marche region of Italy in 1994, where I taught English in local schools, restored and sold farmhouses, and learned all I could about growing tomatoes in my vegetable garden under the watchful eye of my Italian neighbours. I also learned to speak Italian.
At about this time I also took my first steps towards becoming a full time girl geek, hand coding my first website back in the dark ages of the Internet in 1998 and joining the burgeoning community of poets and writers publishing their work online. I began editing the short story pages of The Physik Garden, became fiction editor of the online magazine Comrades, and published two chapbooks of poetry with dPress run by American poet and independent publisher Richard Denner: 
About Gravity
 (dPress 2001) and 
Through the Skylight 
(dPress 2003). I also published two further chapbooks 
Filling the Silence with a Sigh
 (Comrades Press 2001) and 
Kissing Gate
 (Comrades Press 2005).
I have lived in Rome since 2001. In recent years my creative focus has shifted away from writing and returned to the visual arts, specifically street and urban landscape photography in the city. The term "street photography" has become ubiquitous and somewhat abused in recent years, an inevitable side-effect perhaps of the power of hashtags on social media and the reductive label #streetphotography. I have the very good fortune to live in a stunningly beautiful city. I'm less interested in creating picture postcards of its extraordinary artistic heritage, but instead look for beauty in the more mundane, everyday life of my local neighbourhood, th

e sweet spot where 

social documentary, street, and fine art photography converge.
Some of my street photography was featured alongside the wonderful work of Joseph Mari Domingo in issue 55 of
The Street Photographer Notebook
. Huge thanks to Alex Coghe for curating this edition so beautifully. TSPN magazine is unique in the sector - every photographer featured is actually paid for their work!
If you would like to support this publication you can also purchase printed or digital copies using the links below
.
THE STREET PHOTOGRAPHER NOTEBOOK 55
My work was also featured in the special group edition:
It was a great honour to be featured in the inaugural edition of SNAPSHOT! an exciting new editorial project with some of my urban landscape photography:
I have also contributed single photographs to the following editions:
I am very excited that my 20/20 Vision project is featured in Issue 3 of IN SITU, an ongoing multidisciplinary art project exploring work made during the Covid-19 pandemic. IN SITU is a collaboration between SHIM Art Network, TSDAP and Susak Press. 
You can read IN SITU Issue #3 online HERE.